Hmmm what a busy weekend (or week) we had. This weekend was jam packed full of adventures. Saturday we had a 1st Birthday party to attend. Baby J turned ONE!!! It was a beach themed party which was lots of fun. Just so everyone knows my son is a mac! (For you older people that's a ladies man)LOL! He was chasing all the little cute baby girls around and hugging on them :) It's cute when their little, but I dread going through all that teenager stuff! He is such a people person he just walks around doing his own thing and talking to people all along the way. Heaven forbid his mother or father touch him or try to help him in ANY way, he is such an independent little booger. So here are some pictures from the party.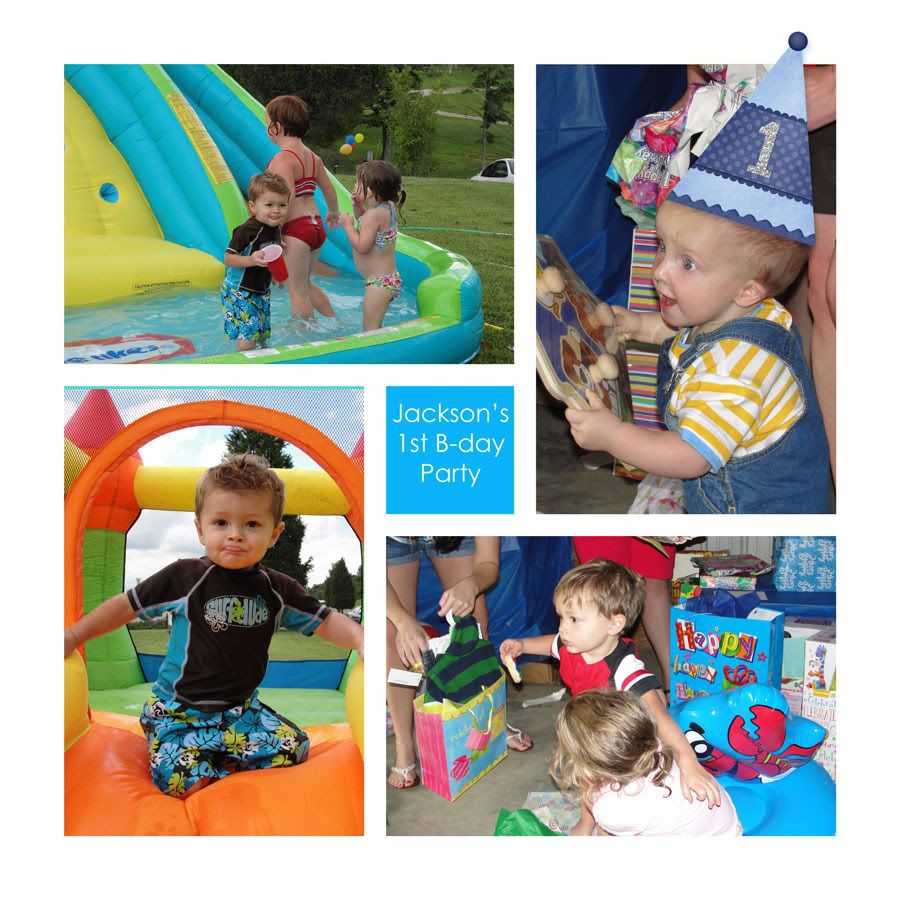 Lots of store stuff going on so between running around for business stuff and trying to keep up with Rees and Mat the weekend flew by. But I did manage to squeeze in a little something for me on Sunday evening. I just had a wild hair to take Rees' pictures out in the field with some balloons. The sky was that beautiful deep blue with puffy fake looking clouds so I wanted that to be the background. I go and blow up the balloons and get him and his Nana to go with me on the 4wheeler to get to the "pe
rfect" location out in the field and get all my gear setup and then Nana puts Rees down with his balloons and guess what...He freaks out? Little Mr.Independent doesn't want to stand there by himself he wants her to hold him. Not that
I care to get a good pic of them together but I had imagined this magically photo of him running with the balloons and it being so pretty and it was anything but! As he was running trying to make it to someone he busted his balloons on the weeds LOL, just par for the course ya know? Oh well, maybe another time. Here's a few that turned out okay.